Yoga in Stuben am Arlberg – a vacation for body and soul.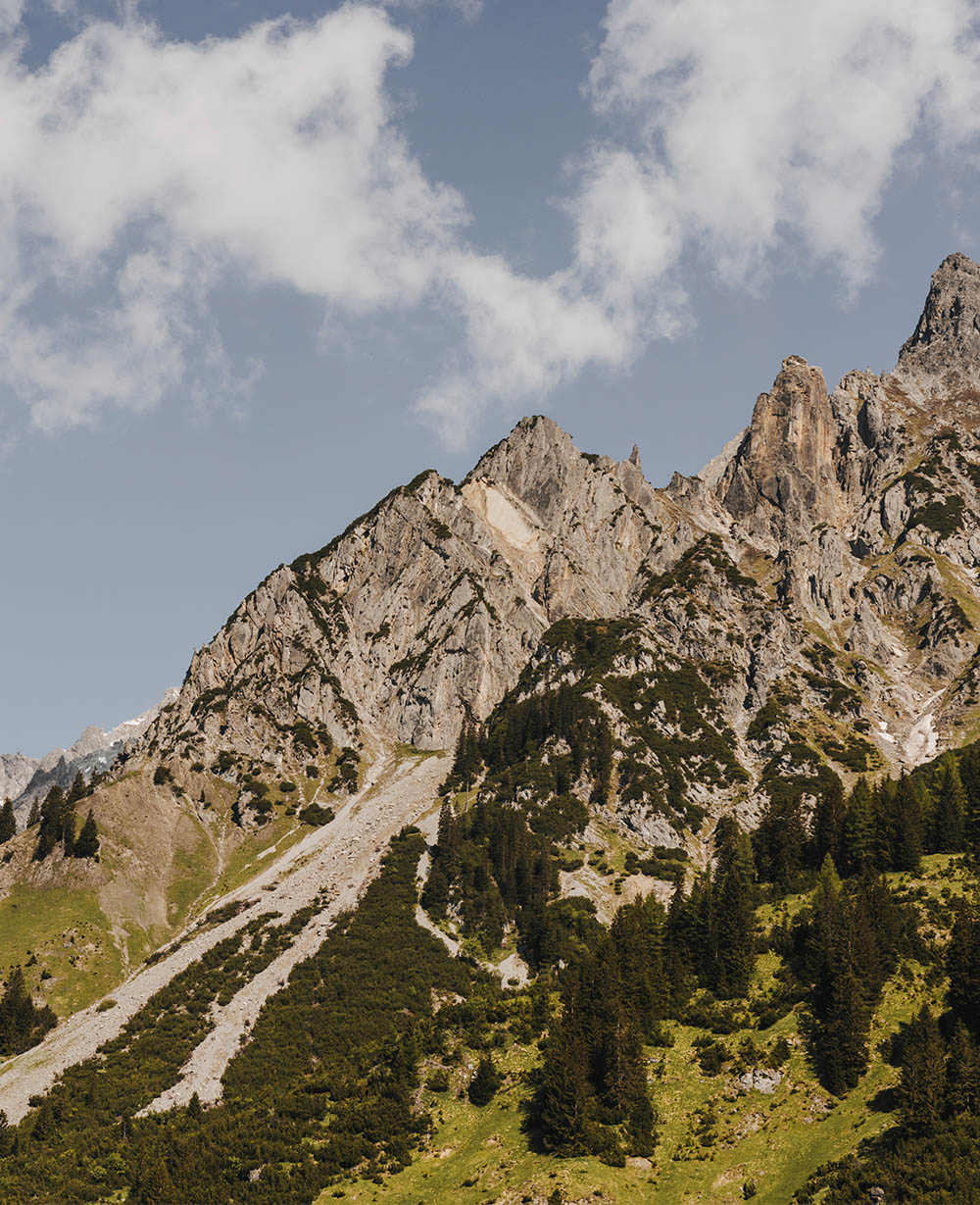 NAMASTAY
Regular yoga sessions are our recipe for an even more relaxing vacation. Recharge your batteries through breathing and movement in harmony with nature. For yogis and all those who would like to become one.
This summer, at least 5 yoga sessions per week at different power spots in Stuben are included for you as a guest. Our newsletter will keep you informed about new yoga offers.
Barbara Pál is our recovery officer, yoga teacher and masseuse. She has been practicing mainly Astanga, Hatha Flow and Hatha Yoga for several years and is happy to introduce you to the world of yoga.
Yoga mats will be provided to you free of charge.
Morning Yoga
Yoga at the See'le with breathtaking views surrounded by forests and meadows. Afterwards we refresh ourselves at the Stubner Kneipp place. Dates: Tuesday-Wednesday-Thursday-Friday-Sunday 9:00-10:00 am. Other dates on request.
Sundowner
Yoga
at Fuxbau
Yoga experience at the Stubenbach with a dreamlike view of the Zimba mountain and one of the most beautiful sunsets of the Klostertal. Afterwards we enjoy a homemade herbal tea on our Fuxbau terrace. Dates: Wednesday-Friday-Sunday 7:30pm-8:30pm. Other dates on request.
Hiking-Yoga-Experience
Once a week we organize a 3-hour hiking & yoga experience. For example, an easy hiking tour where we go around Stuben. Dates: Saturdays 10.00-14.00. Other dates on request.
Guests from outside are also welcome (15,00 €). Individual sessions available on request (50,00 € per hour).